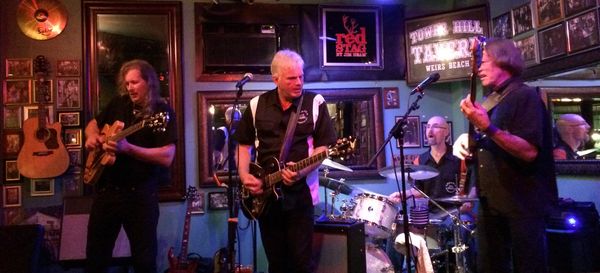 The Nor'easters came together by chance in the winter of 2013. Bruce Marshall played at a house party in Wolfeboro, NH and local guitarist Chuck Farrell was in the audience. The two struck up a conversation and realized they shared a fondness for Southern Rock and the Blues. After some late night jamming, Chuck suggested having his rhythm section back Bruce on some shows in the lakes region. Things gelled quickly and since then the Nor'easters have earned a reputation for putting on entertaining shows that highlight Bruce's original catalog and touching on funk, R & B and prewar blues. You'll find Bruce with this combo more in the winter months in the lakes region of NH and Maine.  Al Hospers is on bass with Craig T. Bryan Jr on drums. Pete Premo and Dave Cournoyer from the Bruce Marshall Group also appear with the nor'easters on select shows.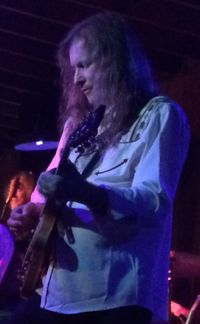 Electric and acoustic guitars. Chuck Farrell got his start playing in the folk scene in the seacoast of NH in the mid 80's but it was in the San Francisco Bay Area throughout the 90"s and early 2000  that he really "cut his teeth" in music. Playing with members of the Craig Chaquico Band (Starship), Robbie Hoddinott of Kingfish, Merle Saunders, Bill Spooner (the Tubes) and Hershel Walker (Chris Issack Band) gained him confidence and rounded out his playing.
After returning to NH in 2003 he continued performing regularly with an improvisational all-star seacoast band. Nowadays he can be seen with the Carolyn Ramsay Band, Sounds Clever and the Valley Horns, the Nor'Easters and Bruce Marshall Duo. Yes he's very busy.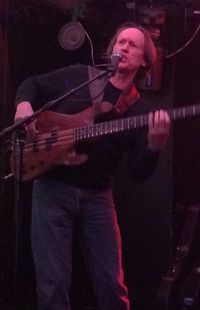 Bass and backing vocals. Al started playing music while studying art at the University of Florida far too many years ago. He has toured as an opening act for Tower Of Power, Argent, Canned Heat, Lynyrd Skynyrd, Elvin Bishop and more. While attending the University of Miami he performed with jazz greats such as Ira Sullivan, Louis Bellson, Stan Getz and had a rock/pop band with Bruce Hornsby. 
Moving to New York in 1980 he joined a reunion group of Blood Sweat and Tears, touring the US and Europe, later joining the Buddy Rich band and touring with them as well. Al moved to the Mount Washington Valley in December 1997. Currently he stays very busy playing with Bruce Marshall & The Nor'easters, SoundsClever & the Valley Horns, the Black Mountain Ramblers Texas swing band and a variety of other bands when the mood strikes him!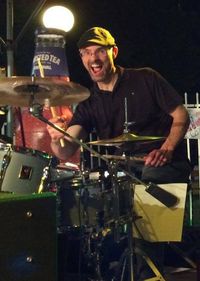 Craig's drum skills bring a jazzy flavor and sensibility into this project. Student of John Ramsey, Jack Maniaci, Joel DiBartolo and Dom Moio, Craig is a fine percussionist and music educator. He most recently performed on Heather Pierson's album "Motherless Child" and recorded three albums with Arizona based band Polyfusia. Craig can be seen with many north country bands including; Sounds Clever and the Valley Horns, Jonathan Sarty and the Black Mountain Ramblers. Craig's energy, impeccable time and tasteful playing makes him an invaluable member of The Nor'easters.
Please click on the images below to download photos for press releases and venue advertisement.For additional materials or sizes contact: 
admin@brucemarshall.com